FFR 818 parts
818 Alternator bracket kit: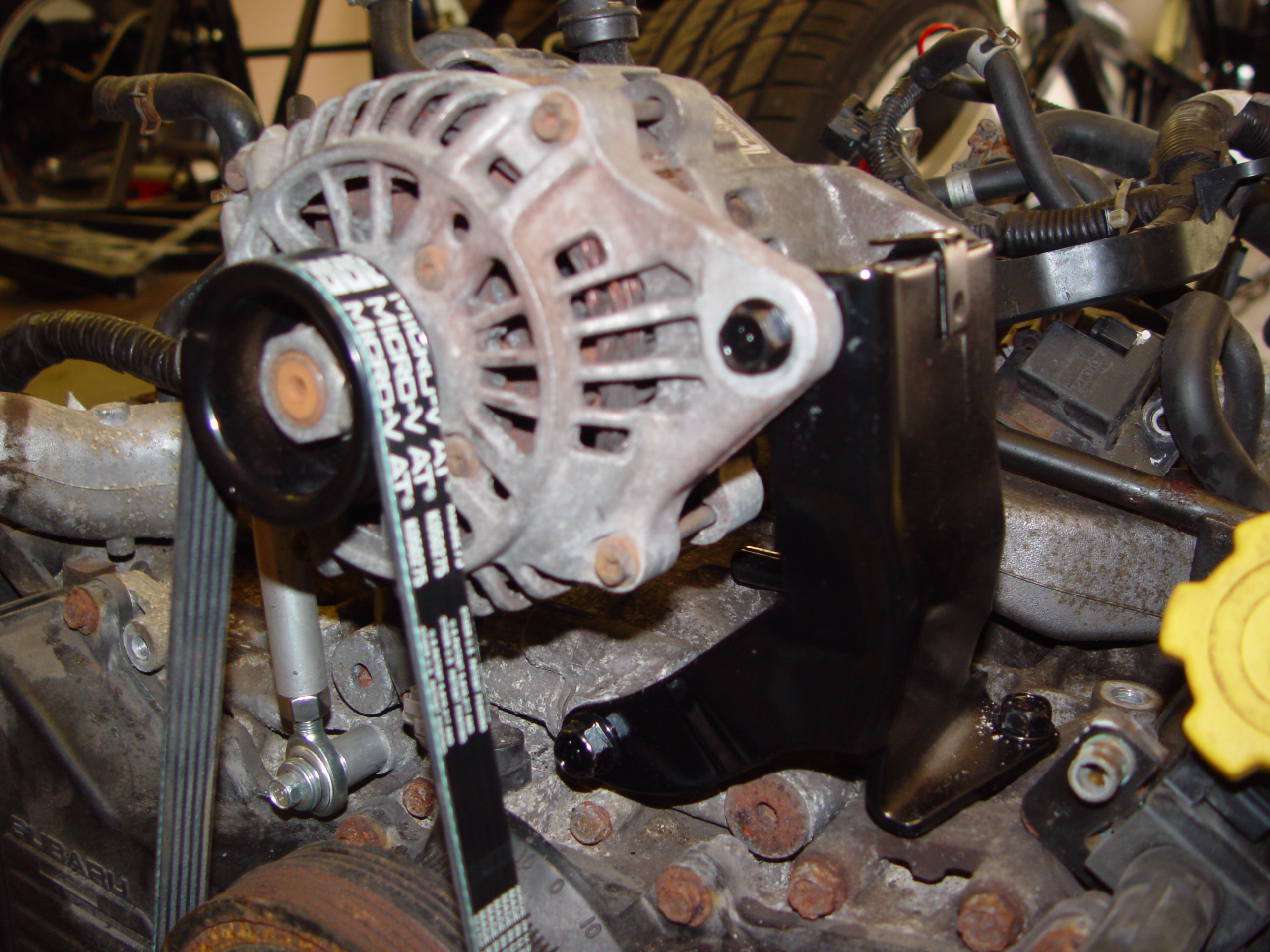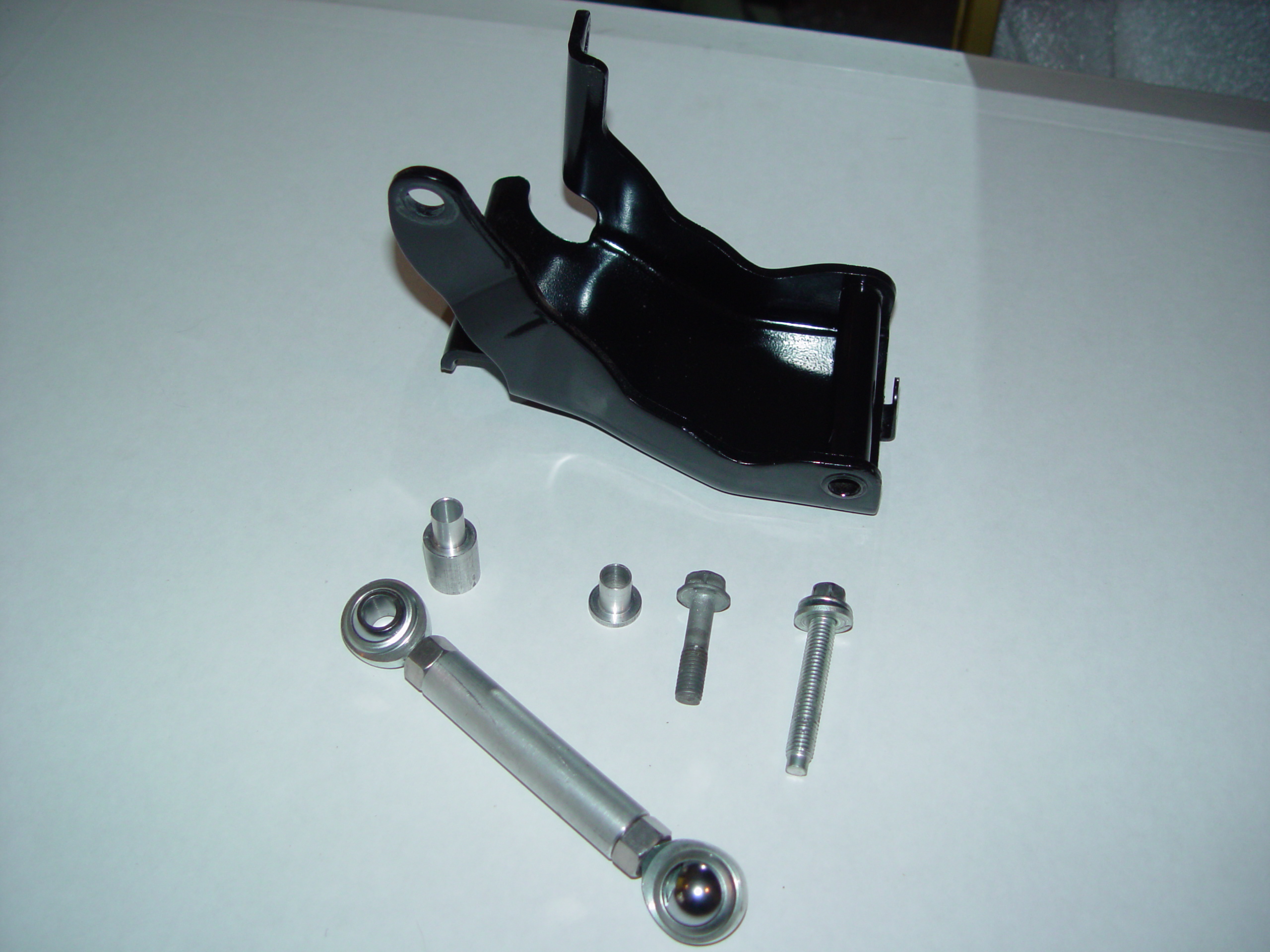 Kit includes the following parts:
Subaru stamped steel alternator bracket, bead blasted and powder coated black
1 8MMx30 flange head bolt
1 8MMx40 Flange head bolt
1 turn buckle assembly with steel rod ends and lock nuts
1 lower spacer
1 upper spacer
installation instructions.

You will need to reuse your long alternator bolt and
3 of the 10MMx28 bolts that were removed from the power steering/A/C brackets



Price: $70.00 per kit

818 Remote Reservoir kit: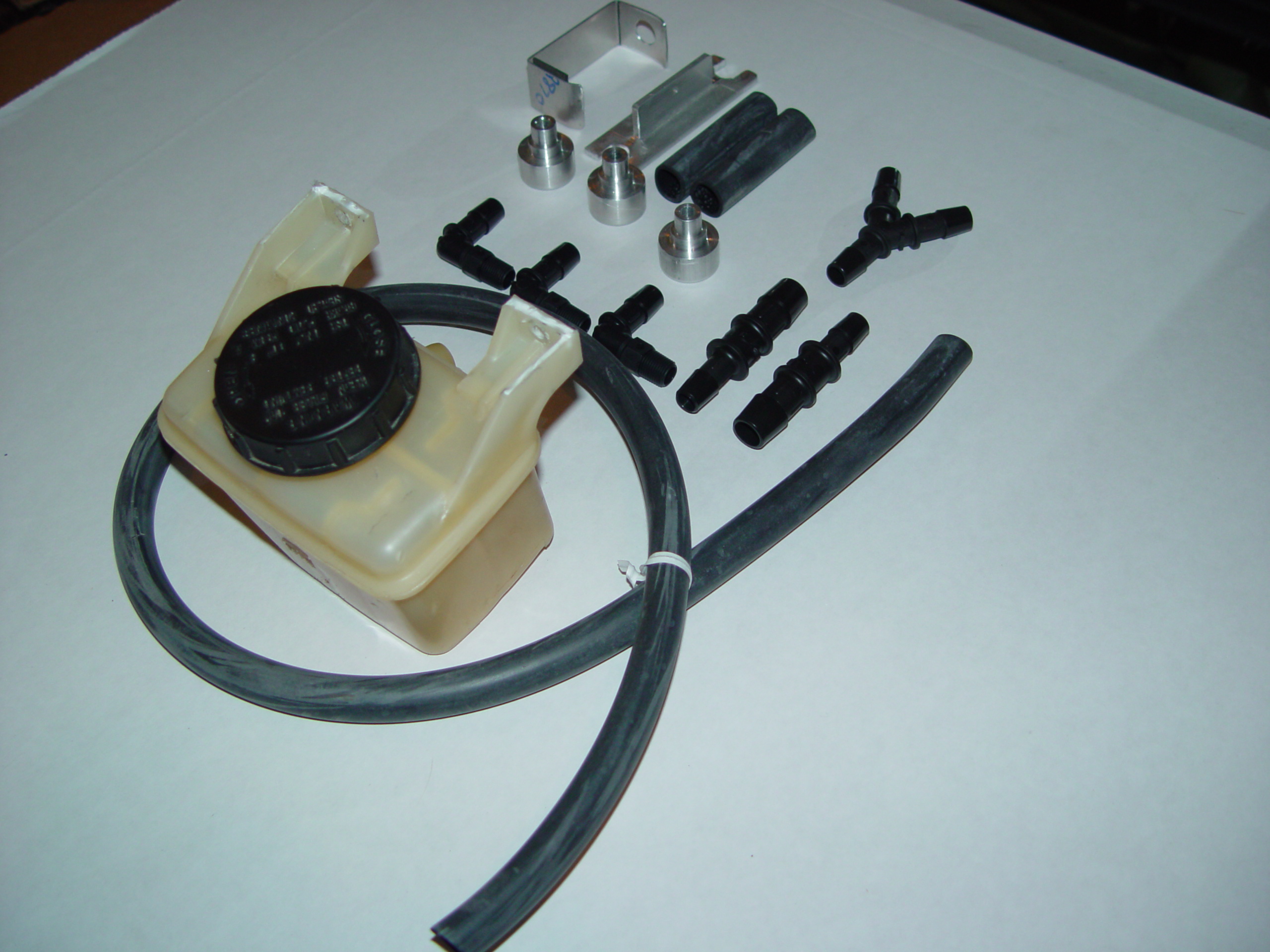 This remote reservoir kit replaces the factory units that can be hard to see and fill.
No need to cut a big hole in your windshield surround just to access the stock units.

Kit includes the following parts:
1 used remote fluid reservoir (cleaned and tested for leaks etc.)
3 nipple adapters for master cylinders
2 retainers for nipple adapters
3 90 degree fittings
1 Y adapter
2 1/2 to 3/8 hose adapters
2 short 1/2 hose
2 feet of 3/8 hose
wire ties and instructions

Price: $80.00 per kit
818 braided clutch line kit: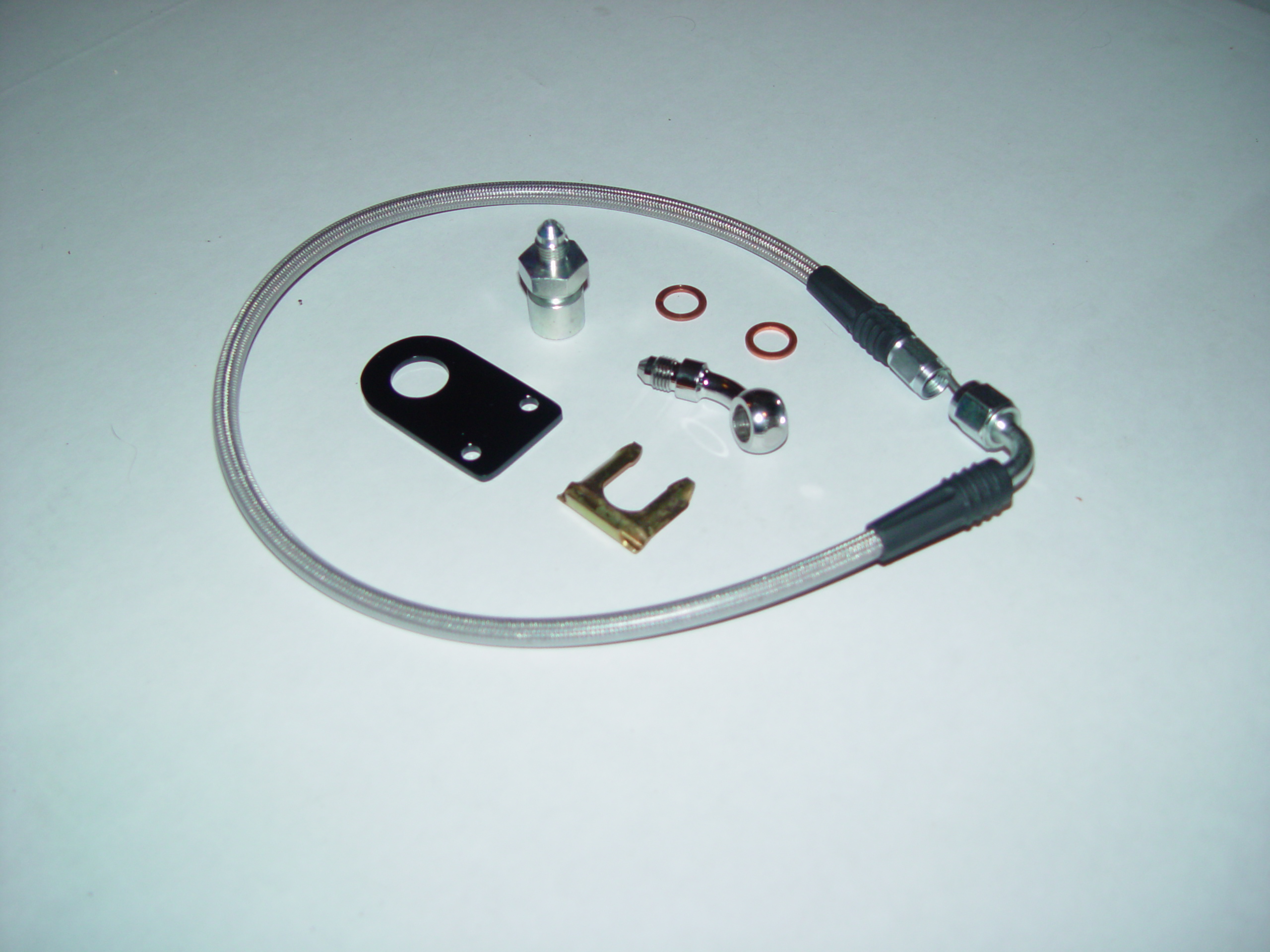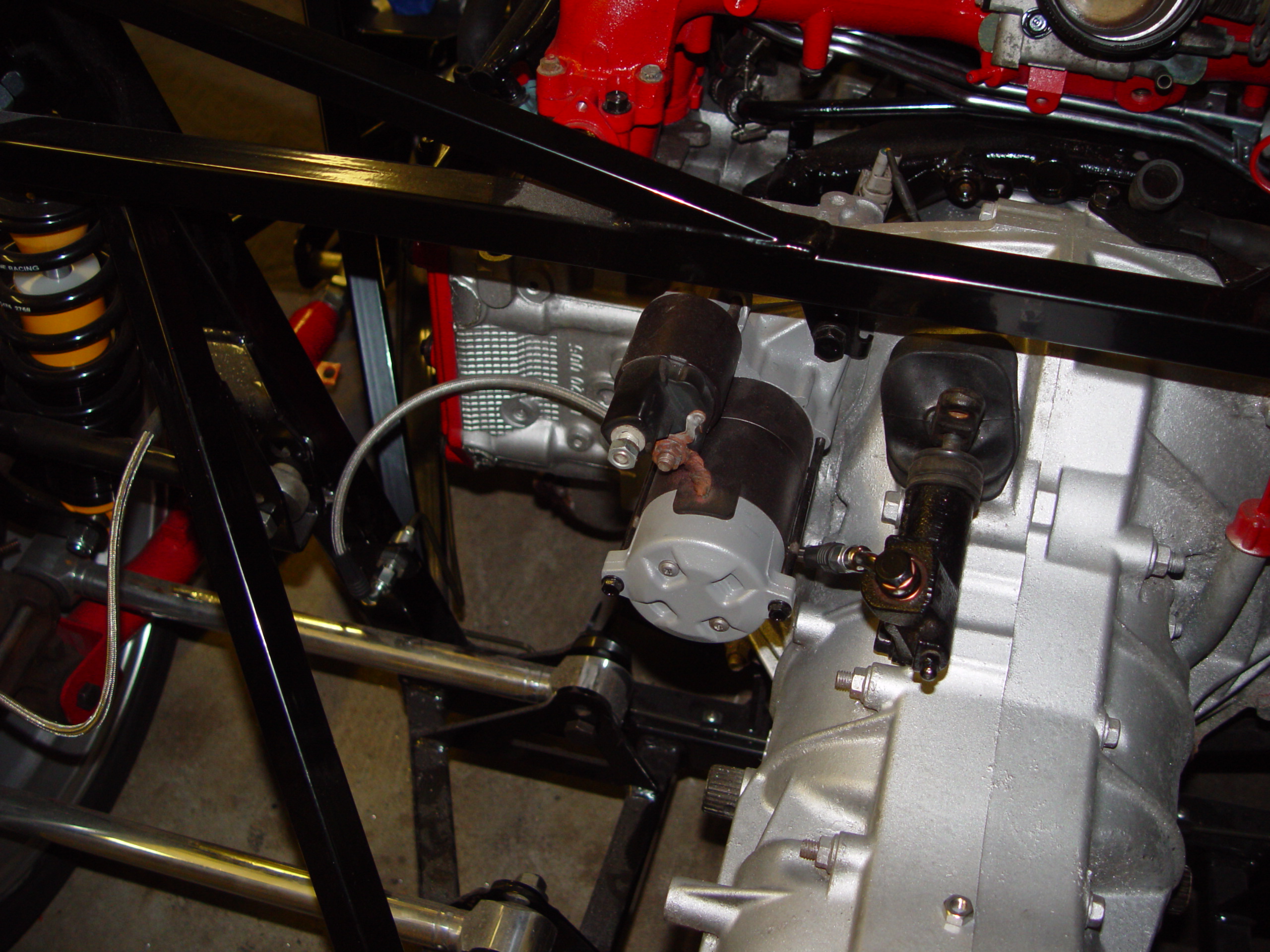 This braided clutch line kit allows you to run the clutch line out to the left frame member rather than over the engine.

Kit includes the following parts:
1 3AN braided clutch line
1 30 degree 3AN nipple
2 crush washers
1 frame mounting tab
1 hard brake line to 3AN adapter
1 retainer
Price: $65.00 per kit.
818 Cooling tube kit:
These aluminum cooling tubes replace the FFR supplied corrugated hoses and couplings.
All tubes are mandrel bent for that perfect fit and great looks. Tubes come with rubber connector
hoses as shown. Also clamps will be provided for all connections (20 total)
Please note, you can also order the front and rear separate if desired.
Price: $550.00 per kit.
Brake master cylinder relocator: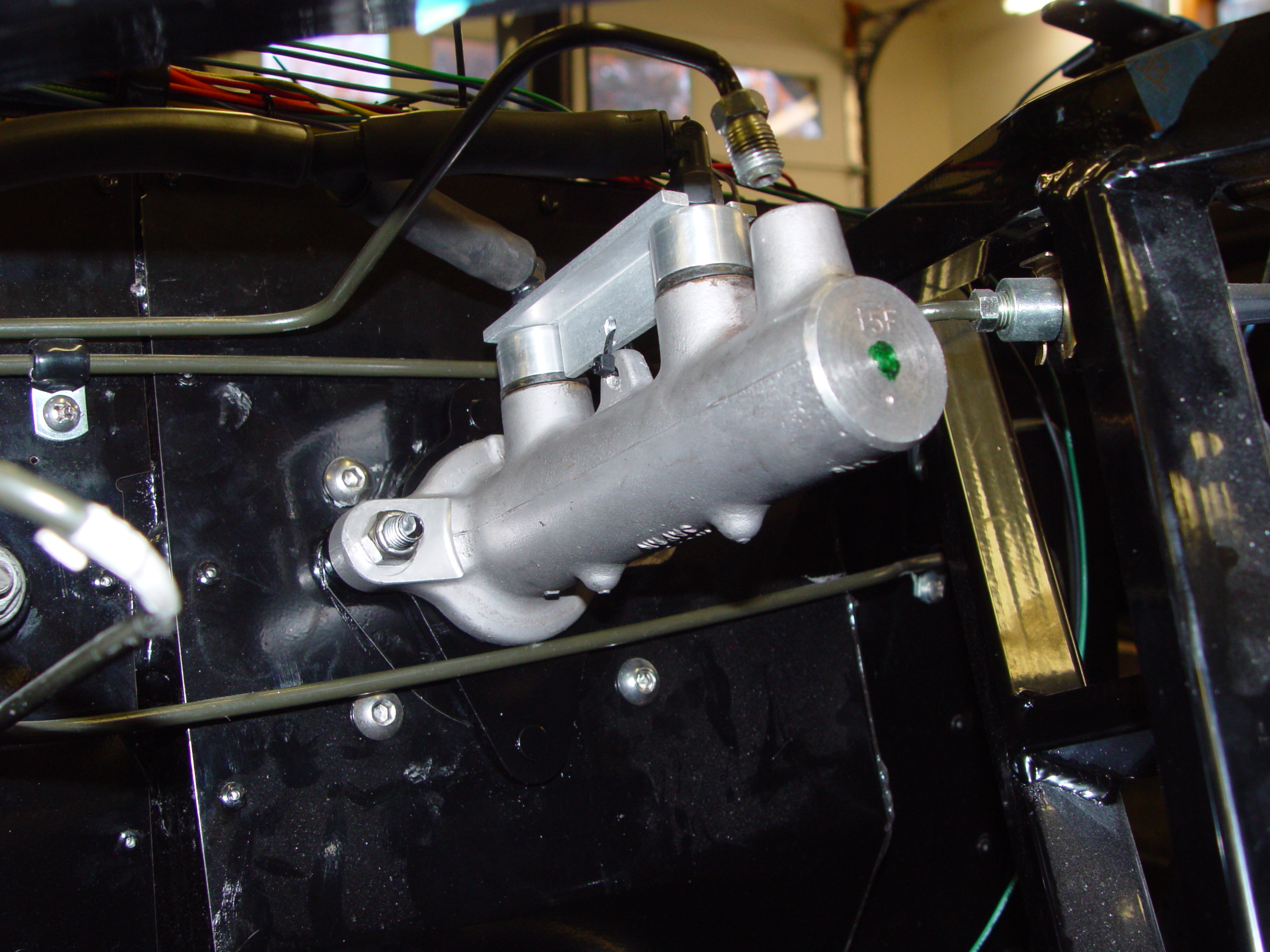 This relocator kit is designed to make it easier to mount the master cylinder. The through bolts interfere with the pedal box, making it very difficult to install. Also this will allow you to level the master cylinder and install the 4 bolt in the pedal box. This relocator is made of 3/16 steel that is powder coated black. Includes all mounting hardware and new longer push rod.
Price: $27.00 per kit.
818 custom exhaust options:
We are currently offering several custom exhaust options for turbo based 818 engines. All systems are mandrel bent, fully manufactured and welded in USA
Cats are 50 state emissions legal. The muffler system consists of a baffled all steel construction muffler. All systems will be equipped with O2 bungs. More can be added by request.
3 inch all stainless with cat $800.00
3 inch steel with cat $650.00
3 inch steel with muffler $463.00
2.25 stainless with cat $500.00
2.25 steel with cat $370.00
2.25 straight pipe $210.00
Mounting bracket $45.00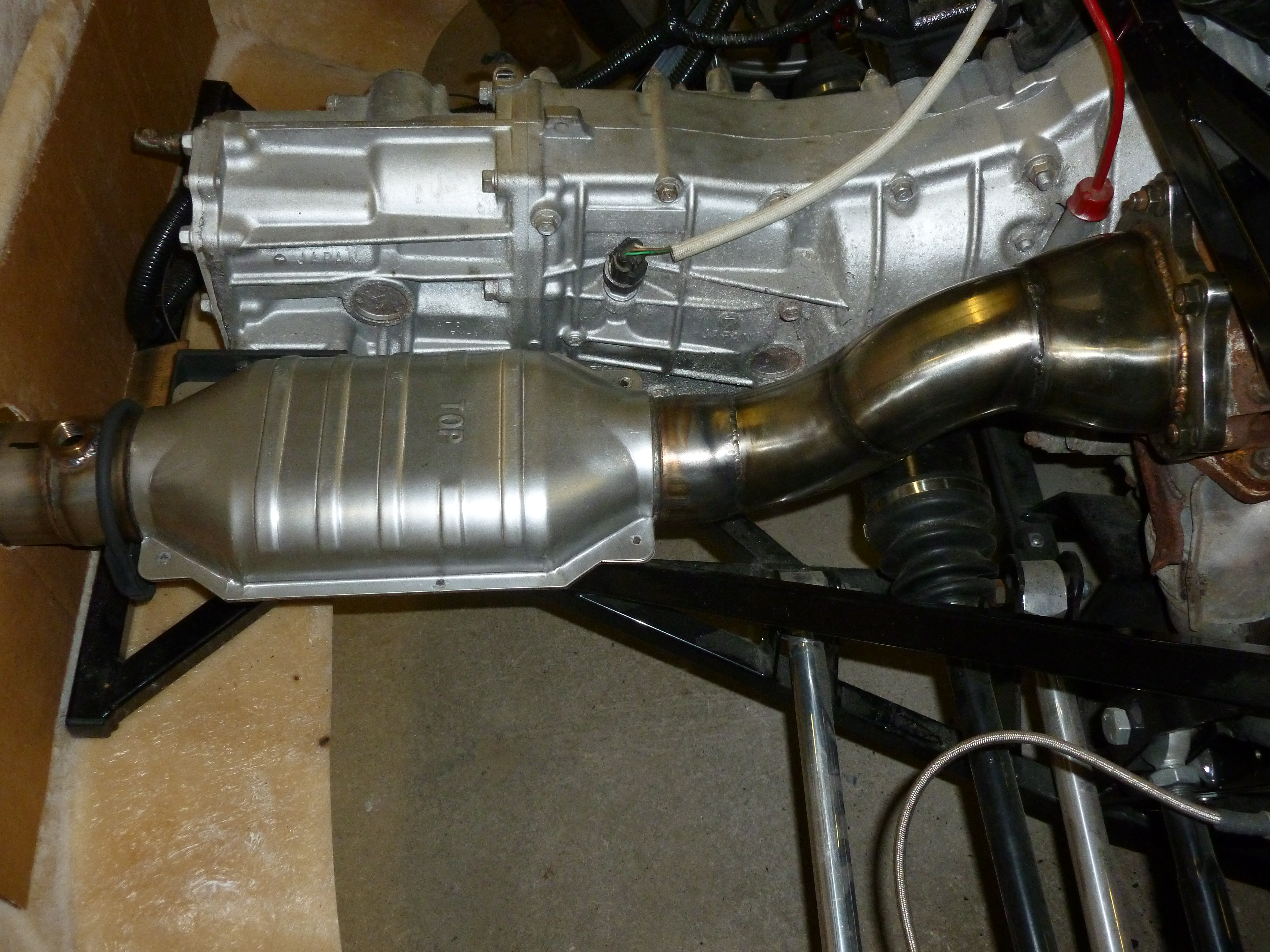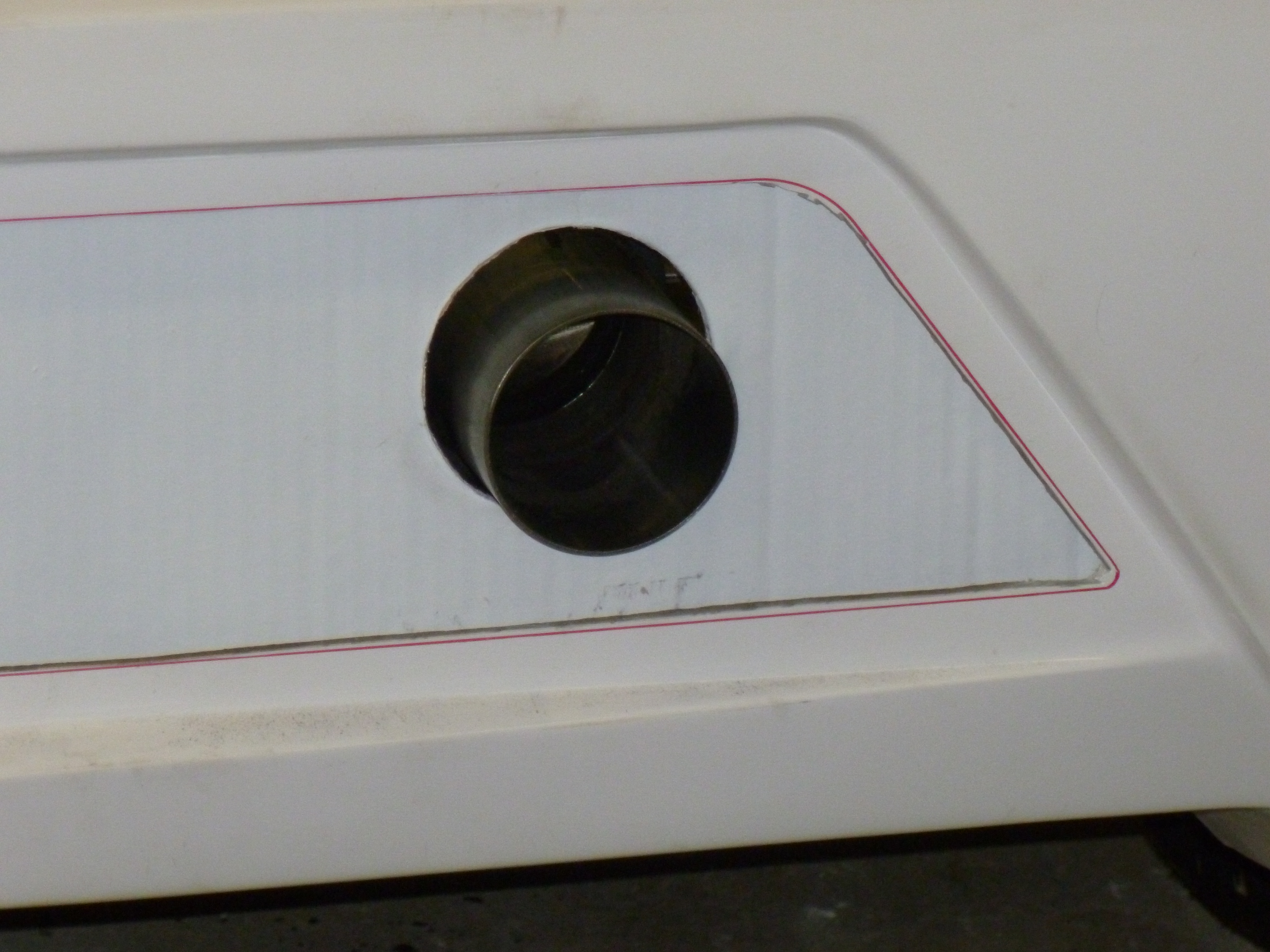 818 Engine cover hinges: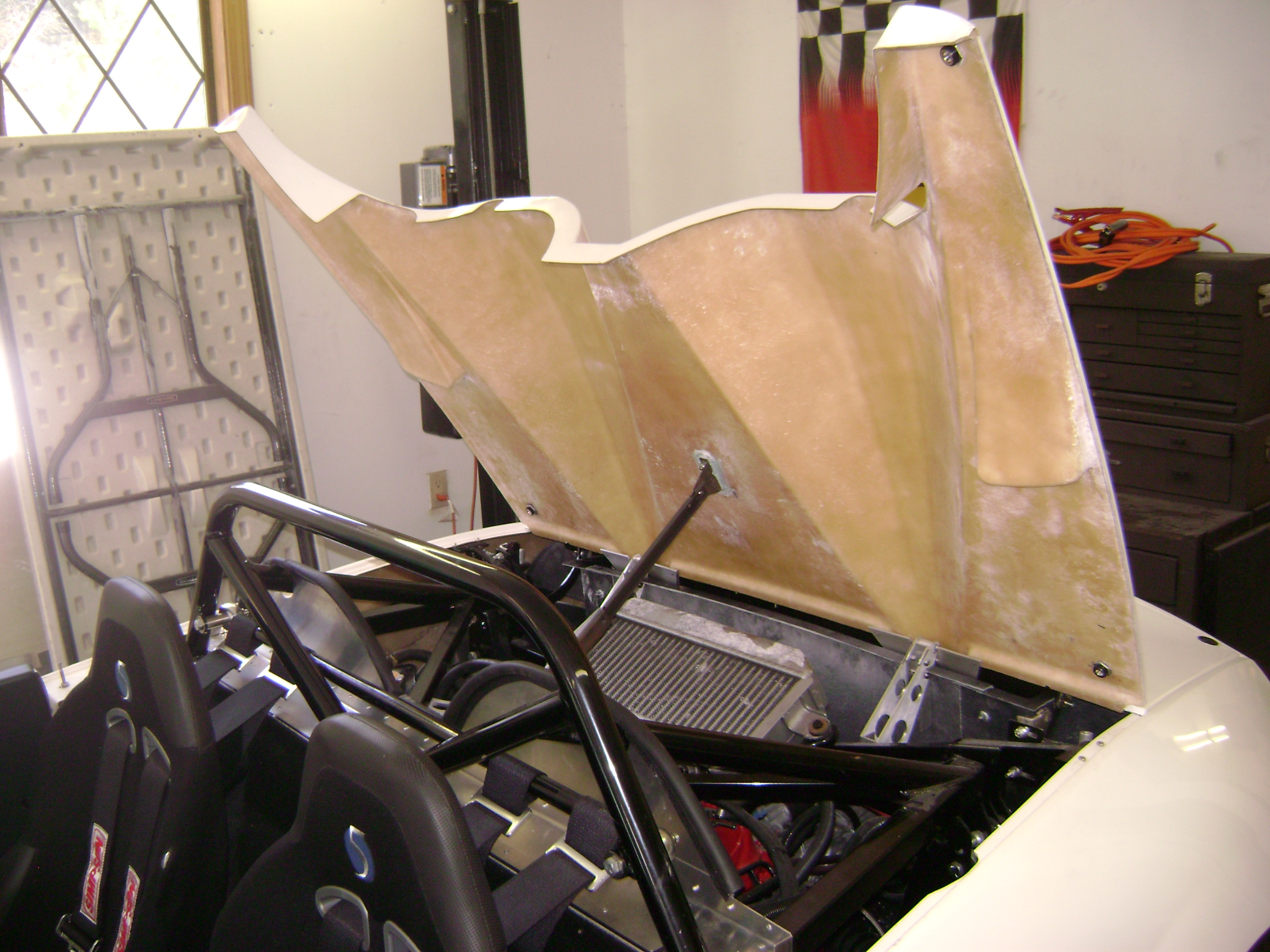 These engine cover hinges are designed to allow access to your engine area without having to remove the cover. The hinges also add stability to the engine cover. optional brackets will aid in mounting the FFR trunk insert without having to bolt it to the engine cover.
Kit includes the following parts:
1 pair of machined aluminum hinges, mounting hardware and instructions.


Price: $175.00 per kit plus shipping