Tools to make your build go easier
500 Box of 1/8 rivets.
This 500 count box of rivets will ensure you don't run out.
1 box will be enough for the complete kit
Price $20.00
#30 drill bits
These drill bits are perfect for drilling rivet holes
Sold in packages of 12
Price $10.00
Cleco kit.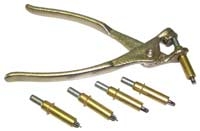 Clecos are a must when fitting the aluminum panels.
Cleco kit includes 25 clecos and 1 pair of pliers.
$26.00 per kit.
Weather tight connectors.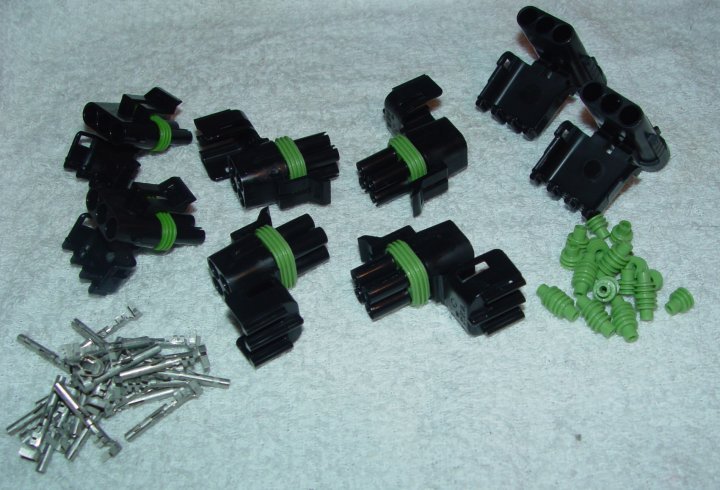 Weather pack water tight connectors for wiring your headlights and tail/parking lights. This kit comes with 8 connectors and pins. enough to do all lights on your Roadster and Daytona. Special crimping pliers will make installation easier but are not mandatory.
$30.00 per kit plus shipping
Please note: I know stock the all in 1 crimping tool for these connectors. Although it can be done without it, it is much easier with the right tool. this crimper does the wire and the seal in one shot. The tool is $120.00 and can be returned when done to get a $100.00 refund. If you decide to buy and keep it, no problem. Otherwise just return if for a $100.00 refund. Tool may be used when you get it but it will be guaranteed to work.
Molex 12 pin dash connectors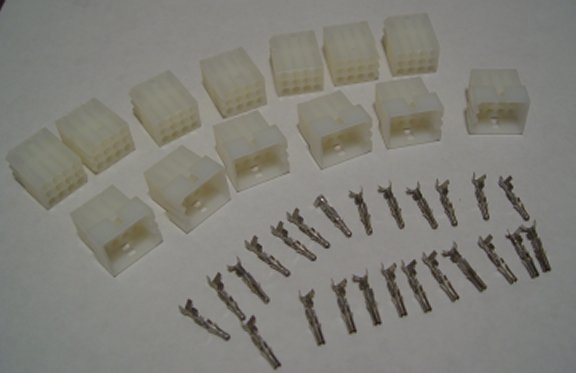 These 12 pin Molex connectors can be used to mate the dash with the rest of the harness. Makes removing the dash for service a snap.
Each kit contains 1 each male and female connector and 12 each male and female pins. 2 connectors should be enough to do a normal dash. Can be assemble using standard crimping tools.
Price $2.50 per connector set plus shipping
50 amp maxi fuse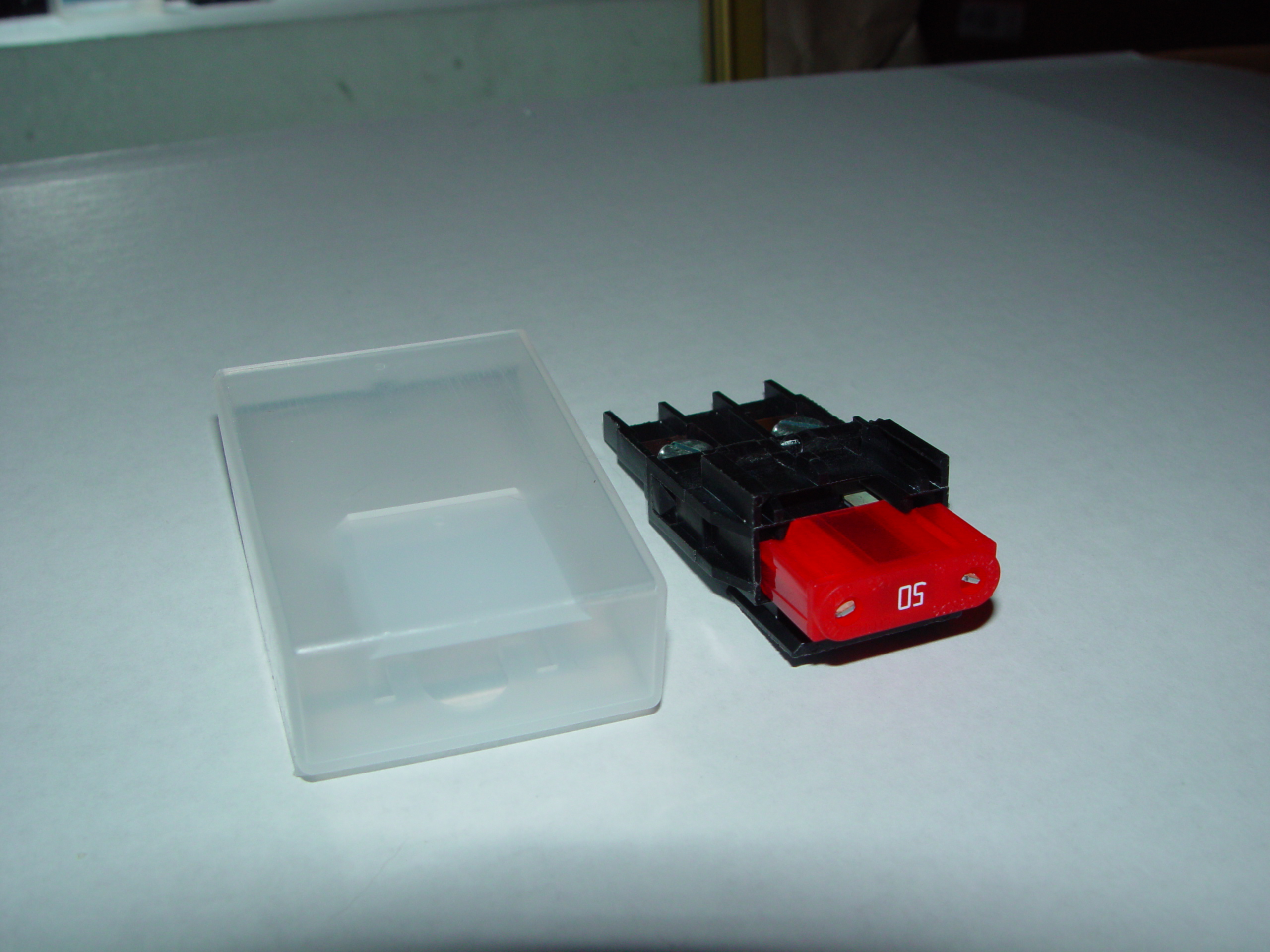 This 50 amp Maxi fuse and holder is used to protect your whole wiring system in case of a major short.
Kit comes with a clear plastic cover the protect it from the elements. This should be wired in line between your battery and electrical system.
Price $30.00 each
6 inch digital calipers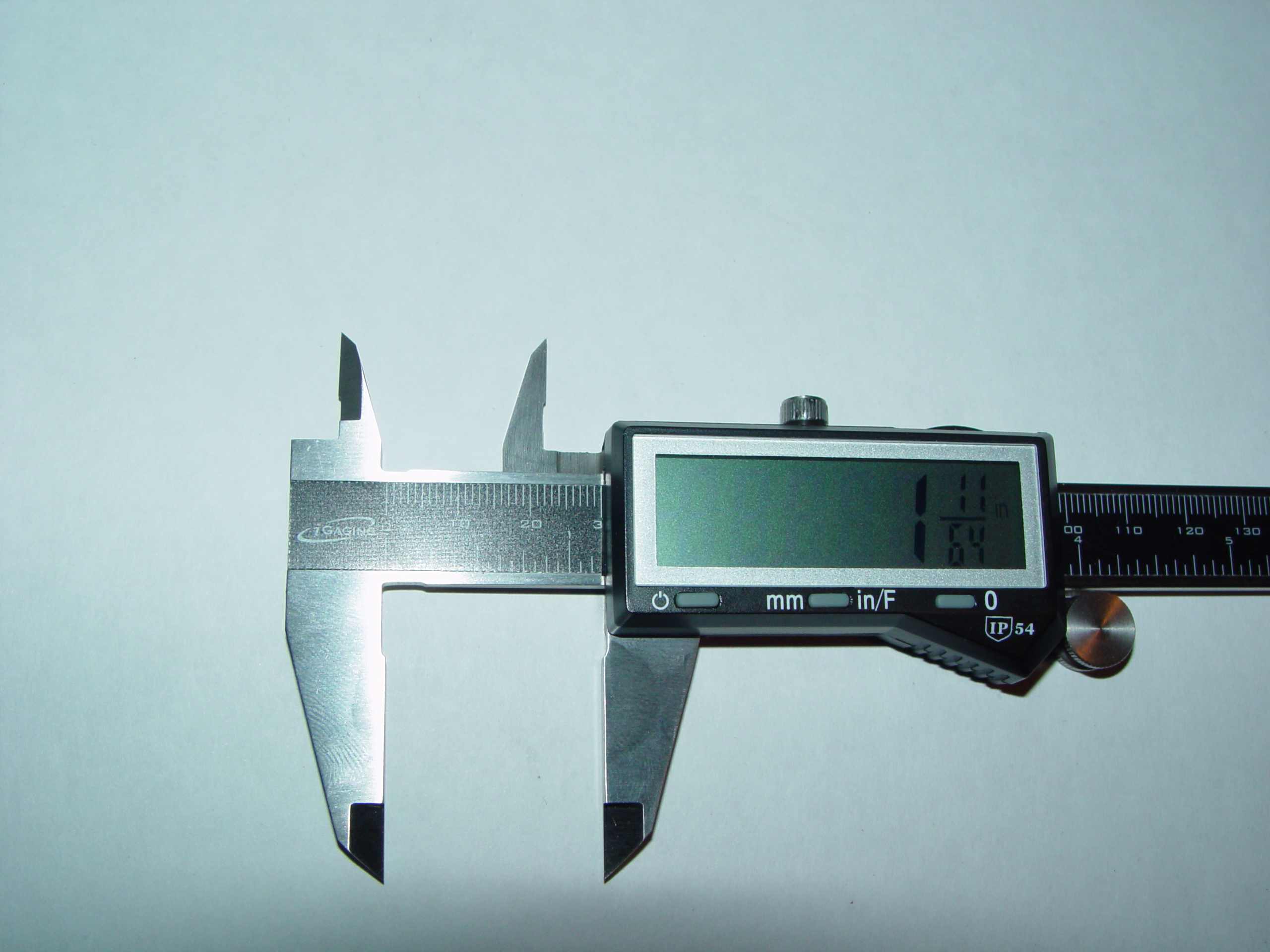 These digital 6 inch calipers are a great deal. I have been using very expensive calipers for years. No more. These are the best digitals you can buy for the money.
They measure inside and outside as well as depth and steps. Great for sorting drill bits or precision measuring for that Kit car project.
Display reads in inch metric and fractions
Price $40.00 each